Kris Davis' Diatom Ribbons – Live At The Village Vanguard
(Pyroclastic Records. Album review by John Ferguson (*))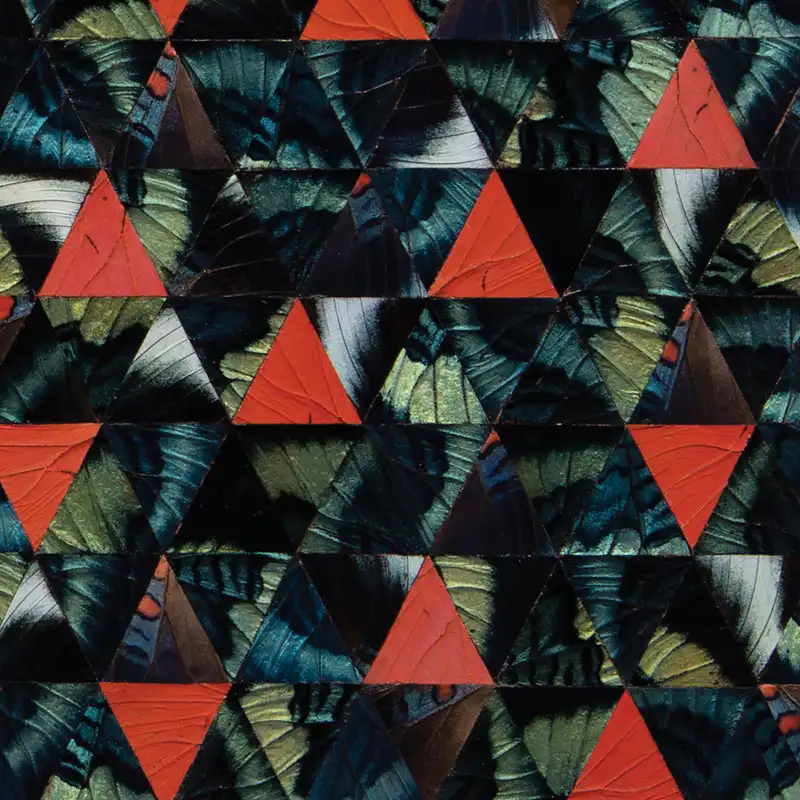 It is no coincidence that Canadian pianist Kris Davis has become one of the most sought after collaborators on the world jazz stage. In addition to releasing over 20 albums as leader or co-leader, her innate ability to include strong melodic lines within a progressive and at times 'free' approach to improvisation, has made her one of those artists who extend the boundaries of contemporary music. This has attracted collaborations with such jazz giants as Dave Holland, Bill Frisell, Ambrose Akinmusire, John Zorn and many others. Two more recent luminaries Terri Lyne Carrington and Julian Lage appear on this latest release on Davis' own highly regarded label, Pyroclastic Records.
Recorded during a week long residency at New York's Village Vanguard in May 2022, the band consists of Davis on piano, Carrington on drums, Lage on guitar, plus Val Jeanty on turntables/electronics and Trevor Dunn on basses. The core of the band (minus Lage, but including saxophonist Tony Malaby and others up front), recorded Davis' album 'Diatom Ribbons', named by The New York Times as a 2019 album of the year. With fellow Diatom Ribbons member Carrington, Davis won a Grammy this year for Best Jazz Instrumental for 2022's "New Standards Vol. 1".
Having watched the band with Malaby and Johnathan Blake on drums at last year's North Sea Jazz Festival, the switch to the inclusion of Lage's electric guitar here, fits perfectly with the feel of the band, shifting almost into blues or even rock territory on occasion, but retaining a seamless mix between composed and improvised music – exactly what quality 'jazz' is about!
The twelve minute opener "Alice In The Congo" (Ronald Shannon Jackson) provides an almost microcosmic illustration of the nearly 105-minute album, with the bass and piano laying down a 'walking' line for the first five minutes, whilst drums, recorded voices and DJ effects operate around the groove. Relatively short solos by Davis and Lage add melodic 'flavour' on top, until the full Davis onslaught breaks out! Five minutes later and with a Carrington flourish, the whole ensemble join in the free jazz melange, before Carrington brings them back to earth.
Gentler pieces such as Davis' "Nine Hats" and "Brainfeel", or Geri Allen's "The Dancer" highlight the melodic skills of these musicians, whilst still exhibiting their keen improvisational abilities. Although Lage and Davis herself (piano, prepared piano, arturia microfreak synthesizer) inevitably hold front of stage, the sound effects from Jeanty, the intricate but spot-on timing of Carrington's drumming and Dunn's fluid playing on both electric and acoustic basses, all hold sway throughout the recording – which incidentally is of an extremely high standard sonically.
Throughout the eleven tracks on the album, although Davis is patently the leader, she never dominates, but instead allows her fellow bandmates the freedom to express themselves within the framework of the tunes.
Arguably a highlight of the album is to compare the two very different versions of Wayne Shorter's "Dolores". The first has Dunn and Carrington opening up the piece, with Davis and Lage stating the main theme, prior to a piano trio section that showcases Davis at her 'free' best, and then Lage has a similar all-out solo. Carrington shows here and throughout why she is not only lauded for her inspirational presence as an advocate for equality, but why she is regarded as one of the great drummers too.
The second version swings, driven by Carrington and Dunn's double bass, while Lage conjures up Montgomery, Christian et al, before an extended solo by Davis leads us to the end of what the audience clearly (and audibly) considered a series of great performances.
(*)John Ferguson co-promotes live music at SoundCellar in Poole (www.soundcellar.org)
LINK: Release date 1 September 2023 on double CD and DL on Pyroclastic Records, through Bandcamp